Festival for the People

/ Visual Identity / Graphic Design / Publication Design / Ad/Marketing Design /

Festival for the People featured three weekends of dynamic participatory programs and events, sculptures, installations, and videos. The festival celebrated rich subcultural forms of making, while also offering a fun and critical perspective on populism.

In addition to a range of works and installations throughout the duration of the festival, each weekend had additional programming tied to a thematic focus, celebrating popular analog, digital, and embodied cultures with fairs, talks, installations, screenings, and other programming, created in collaboration with arts and community groups from across Philadelphia and beyond.

Work Produced:
+ Festival for the People graphic identity
+ Printed marketing materials
+ Social media graphics
+ Event banners and signage
+ Newspaper program


---
Client: Philadelphia Contemporary
2018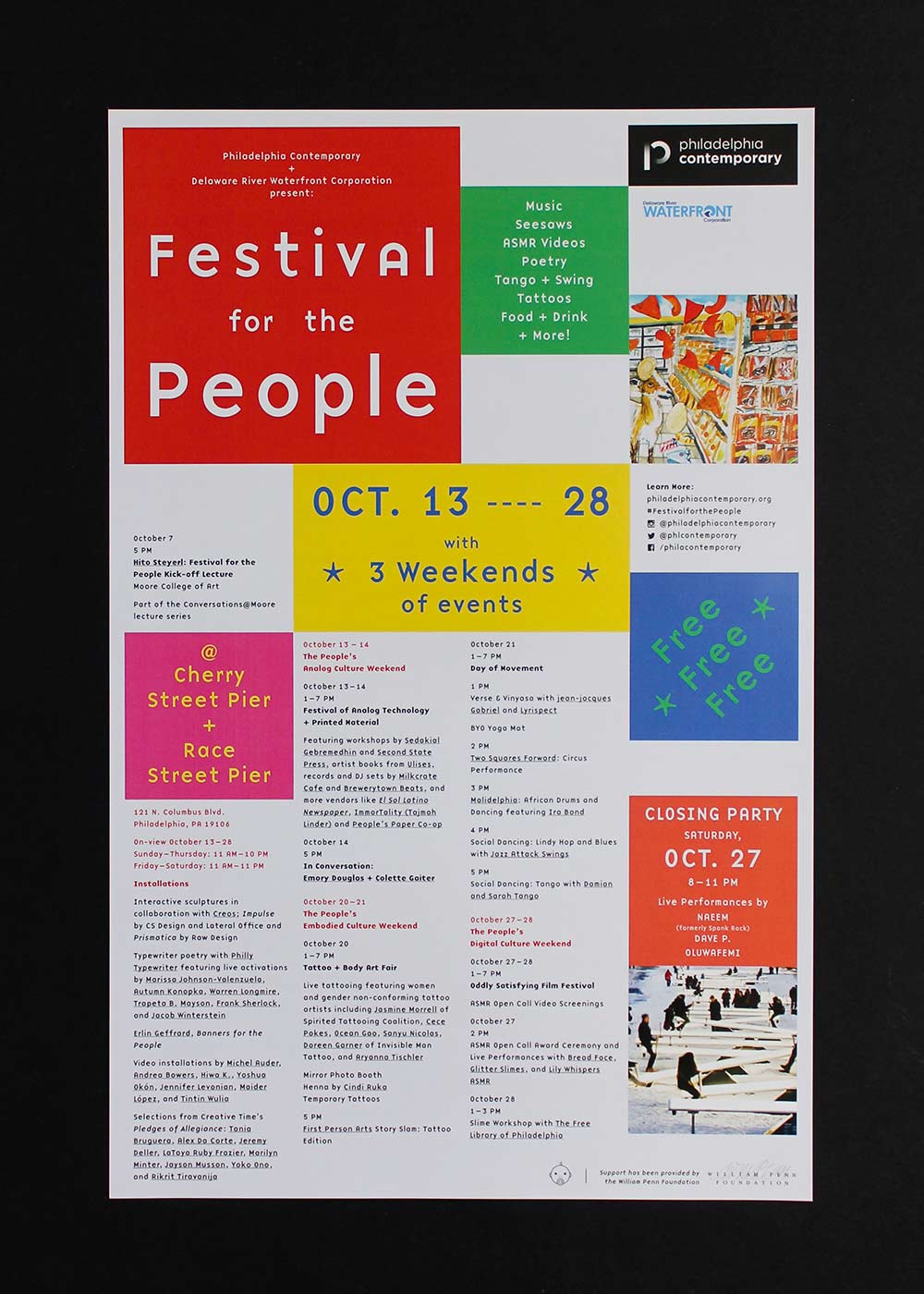 Festival for the People Posters
(R ︎︎︎ L) Full schedule poster and full participanting artist poster
11 x 17" each
Festival for the People Newspaper Program
Featuring writing by Nato Thompson and Hito Steryl, and illustrations by Robert Pruitt and Jennifer Levonian.
22 x 17" unfolded
Analog Culture, Embodied Culture, and Digital Culture Weekend Posters
Wheatpasted around Cherry Street Pier during the run of
Festival for the People
.
11 x 17"

Programming Squares
Modular graphics for each event and artwork in Festival for the People.



Wheatpasted posters and newspaper programs installed inside Cherry Street Pier.
Image by David Evan McDowell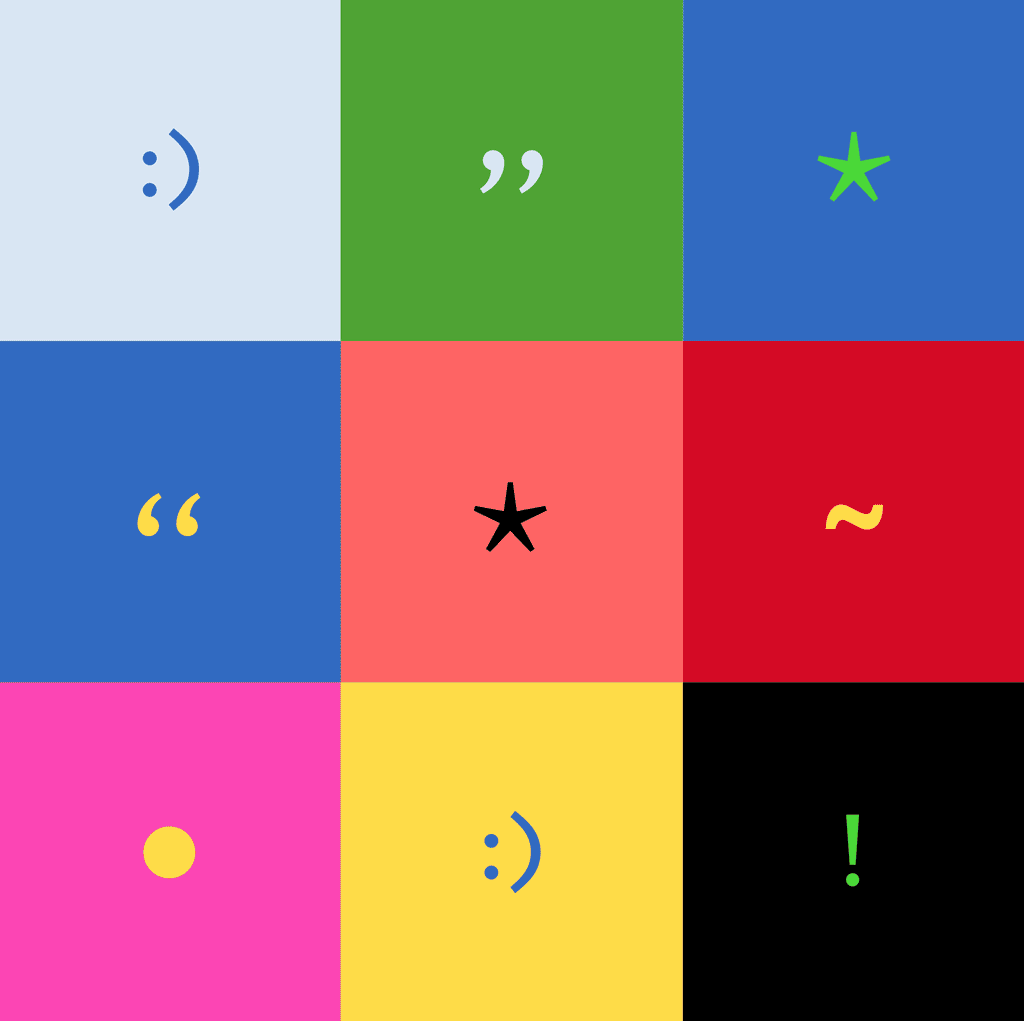 Festival for the People
Instagram announcement motion graphic.
Festival for the People
installation view
Image by David Evan McDowell
Stacks of the
Festival for the People
newspaper program
Image by David Evan McDowell
---
© BELSH (AKA M SLATER) 2021